Special Message from Pediatric Junction
Pediatric Junction announces the departure of Dr. Karyn Collins, effective June 22, 2015.
Dr. Collins is not practicing pediatric medicine locally and is leaving her patients in the care of Dr. Anna Lincoln. Since Dr. Lincoln already has an established practice herself, we regret there is a limit to the number of Dr. Collins' patients that she will be able to see going forward.
Dr. Lincoln and her staff, including Pediatric Nurse Practitioners Courtney Mitchell and Lisa Gonzales, are pleased to continue care for Dr. Collins' patients who are currently under 4 years old (born after June 30, 2011) and their siblings of any age. If you would like to move forward with Dr. Lincoln as your pediatrician, and your insurance requires you to select a provider, please contact your carrier and request that change.
Please understand that this is a difficult and complicated process, and we will continue to evaluate Pediatric Junction's patient base to determine how many additional families we will be able to accommodate. If we are unable to continue a family's care, we will provide written notice by July 25, 2015. Dr. Lincoln, Courtney and Lisa will also continue to see patients for medical care for up 30 days following such notification.
Of course, any patient may choose to seek medical care from any provider. Insurance carriers maintain lists of accepting providers, and the Texas Medical Association website has a search function for finding local physicians.
Pediatric Junction will remain as the custodian of the confidential medical records of all of Dr. Collins' patients. A copy can be transferred to another practice, with written permission. In order to continue care with another provider, please complete an authorization to release records, and return it to Pediatric Junction. Medical Release Form
Love Meets Medicine
All Aboard for the Junction!
Dr.Karyn Collins, MD FAAP
Dr. Anna Lincoln, MD FAAP
Board Certified Pediatricians
Fellows of the American Academy of Pediatrics (FAAP)
Being good physicians was just the beginning for us. Our love of medicine and family seeded an idea that became a dream and now reality. Pediatric Junction is about the way we think pediatrics should be practiced:
A Medical Home Not A Doctor's Office
Empowering Families To Be Involved
Showing Compassion And Respect
Information Always Available
Hugs And Prayers With Medical Knowledge
Community Active As Doctors And Parents
Every Family Has A Primary Care Physician
The Academy of Pediatrics (AAP) has endorsed the value of having a medical home. What a special bonus to be located in Old Town Buda in the historic home of Dr. Lauderdale.
---
No New Patient Openings Are Available
Patient openings are limited. We are currently only open to siblings with established families in the practice.
Please call Office if further information is desired.
Login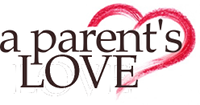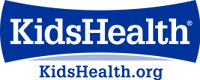 MEASLES ADVISORY&nbsp&nbsp►
Second Hand Smoke is Dangerous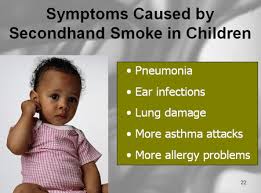 Reading is Essential